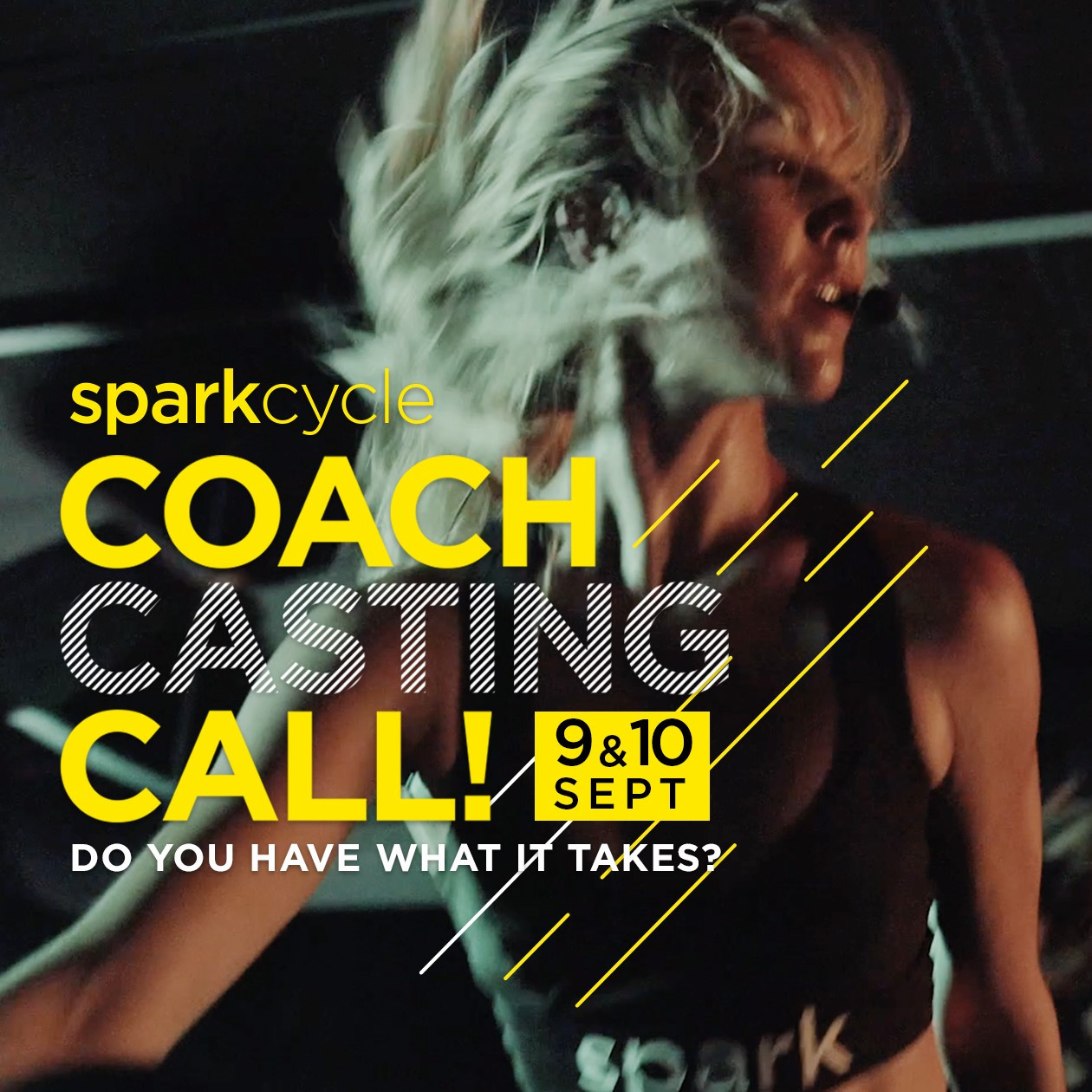 spark indoor cycling coaches
Do you have boundless energy? The gift to inspire others? The perfect blend of intensity and fun? The ability to craft a killer playlist? Have you always had a secret desire to be up on that stage, inspiring other riders to feel as amazing as you do, every time you enter and exit the Spark community? Well, here's your chance to do just that!
We're looking for some fierce new Coaches with an unmistakable Spark of their own. We're calling all Sparkmeisters. Lovers of indoor cycling, epic playlists, and our already-beautiful, one-of-a-kind Spark community. Those with indoor cycling coach experience: a huge plus. Also welcome: athletes, dancers and artists who love to learn, can truly inspire with grace, and bring a forever-positive attitude.
our coaches:
Lead 45-minute, full-body mind and body workout experiences. In our candlelit studio, you'll push your Spark Community Riders to and beyond their limits – both physically and mentally – through our signature sweat-filled ecstatic classes. Within our studio philosophy, you'll get the opportunity to create your unique routines, and killer playlists. You'll contribute to – and help us grow – our community, with your incredible and dedicated team spirit.
what we provide:
We guide and prepare our coaches, so that they can represent our premiere Zürich Indoor Cycling studio in our Signature challenging, energetic, and fun light. In our 4 weeks flexible, modular training, you'll learn more about our philosophy and unique studio methodology. This includes our unique indoor cycling approach, cycling rhythm-based technique, leading classes, motivational speak, developing unique playlists and helping to further grow our community.
You'll be at the heart of our successful and expanding organization, by bringing your unique and inspiring experience to the community.
Our renumeration scheme is attractive, and contains great incentives.
what we expect:
We expect all of our coaches to be passionate about motivating people, and have contagious high energy. Authenticity and charisma are key. As are an eagerness to learn and progress. A super strong and committed team spirit is a must, and paramount to the success of your time here, as well as the brand.
You've got at least 1 year of teaching experience in sports/fitness. You're passionate about music and understand its power in class, the mind, and body. Your schedule should allow for 4-5 classes a week, including weekends and evenings.
all applicants must submit:
A cover letter, telling us why you're excited to join the Spark community. And, a resume with coaching, training – or otherwise relevant experience.
Please email to: jobs@sparkcycle.ch and we'll follow up with potential candidates with more information on your audition date, next steps, preparation, details and expectations.
We can't wait to meet you!